A quick little animation of a man skating down the street on a skateboard. This animation was a mixture of vector animation in After Effects and hand drawn elements done in Photoshop.
Final animation below. Keep scrolling to view it development through each stage.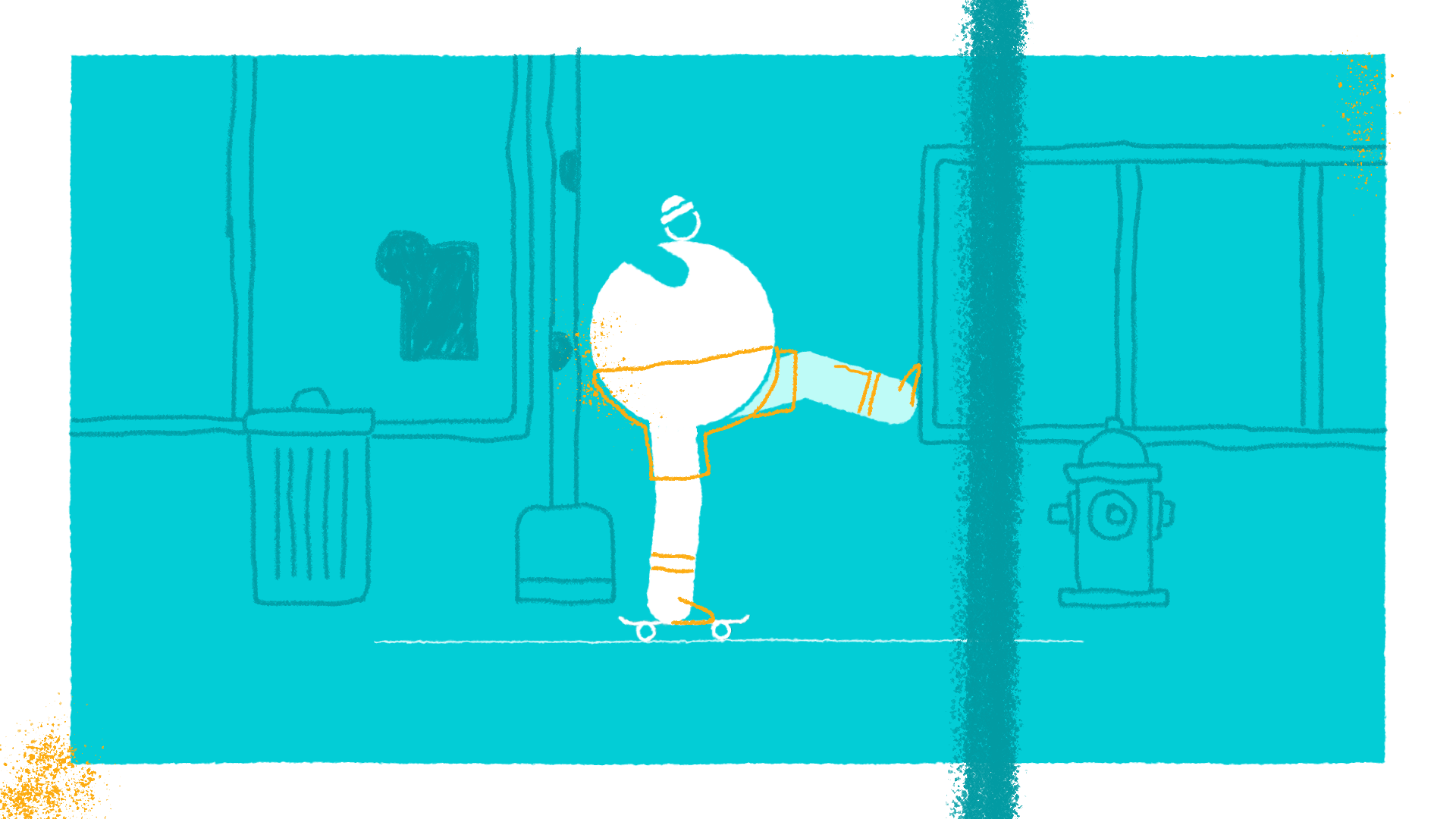 Initial cycle with parallax background and a bit of 'grit':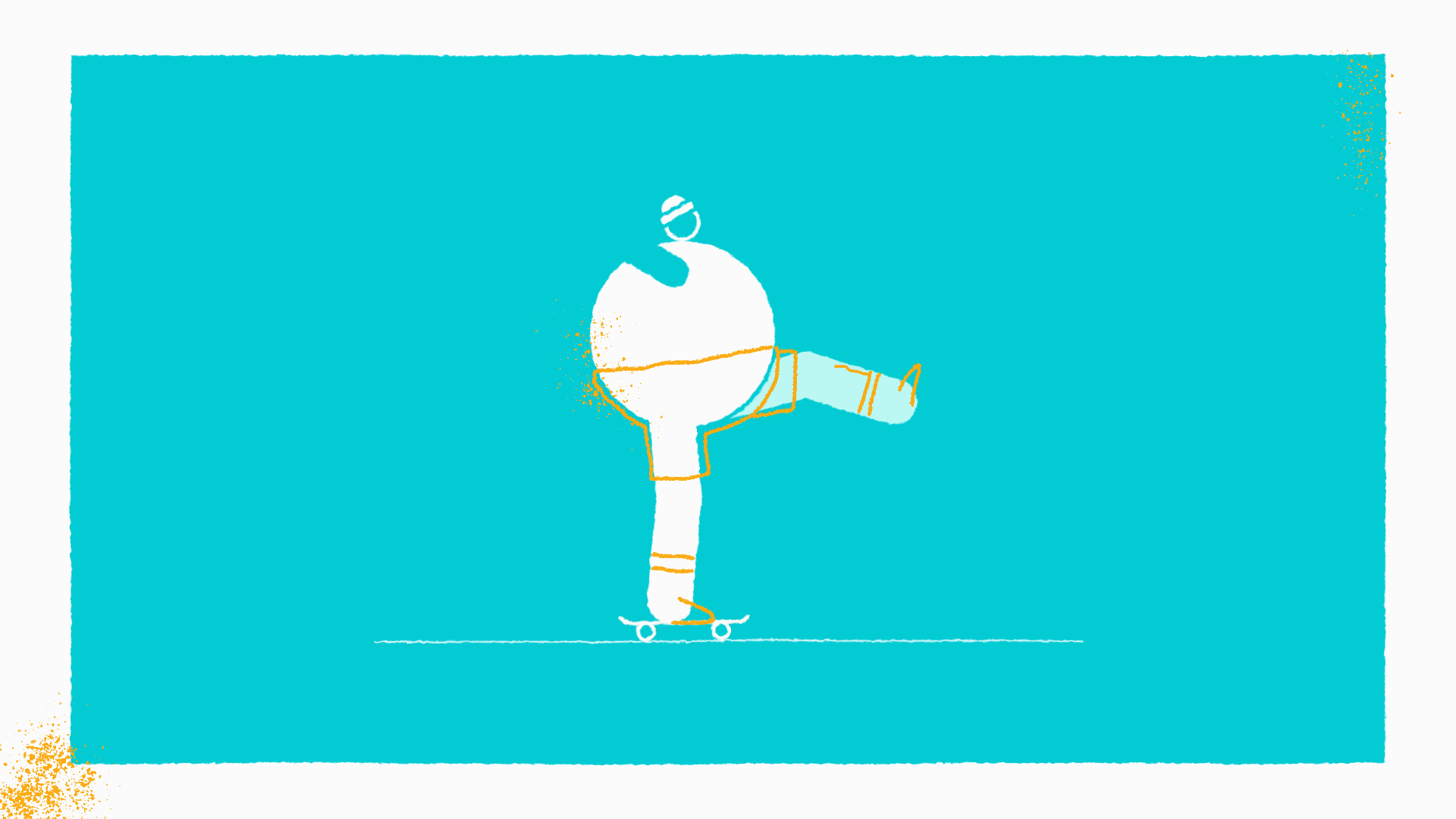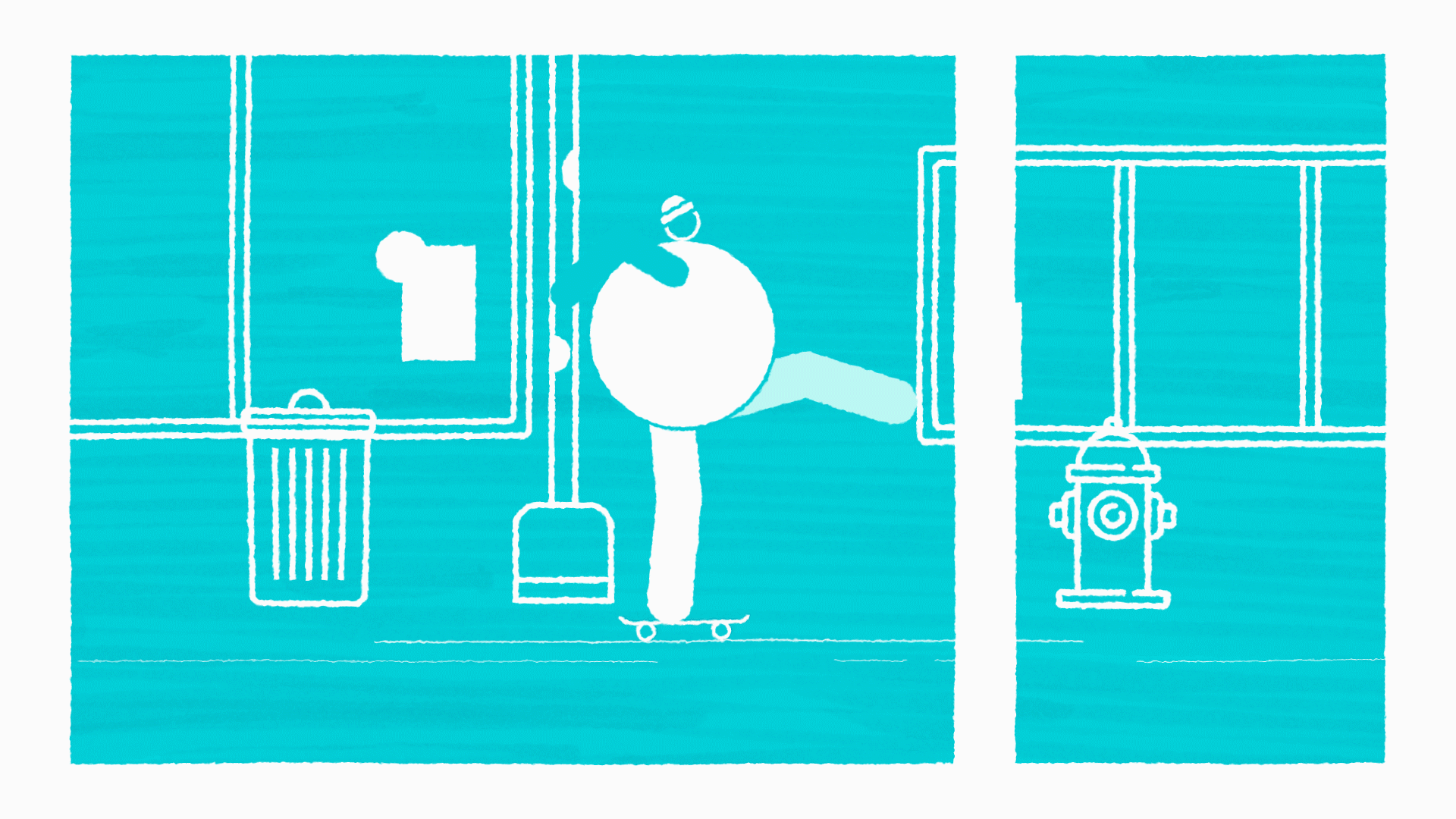 Final animation with background and 'grit':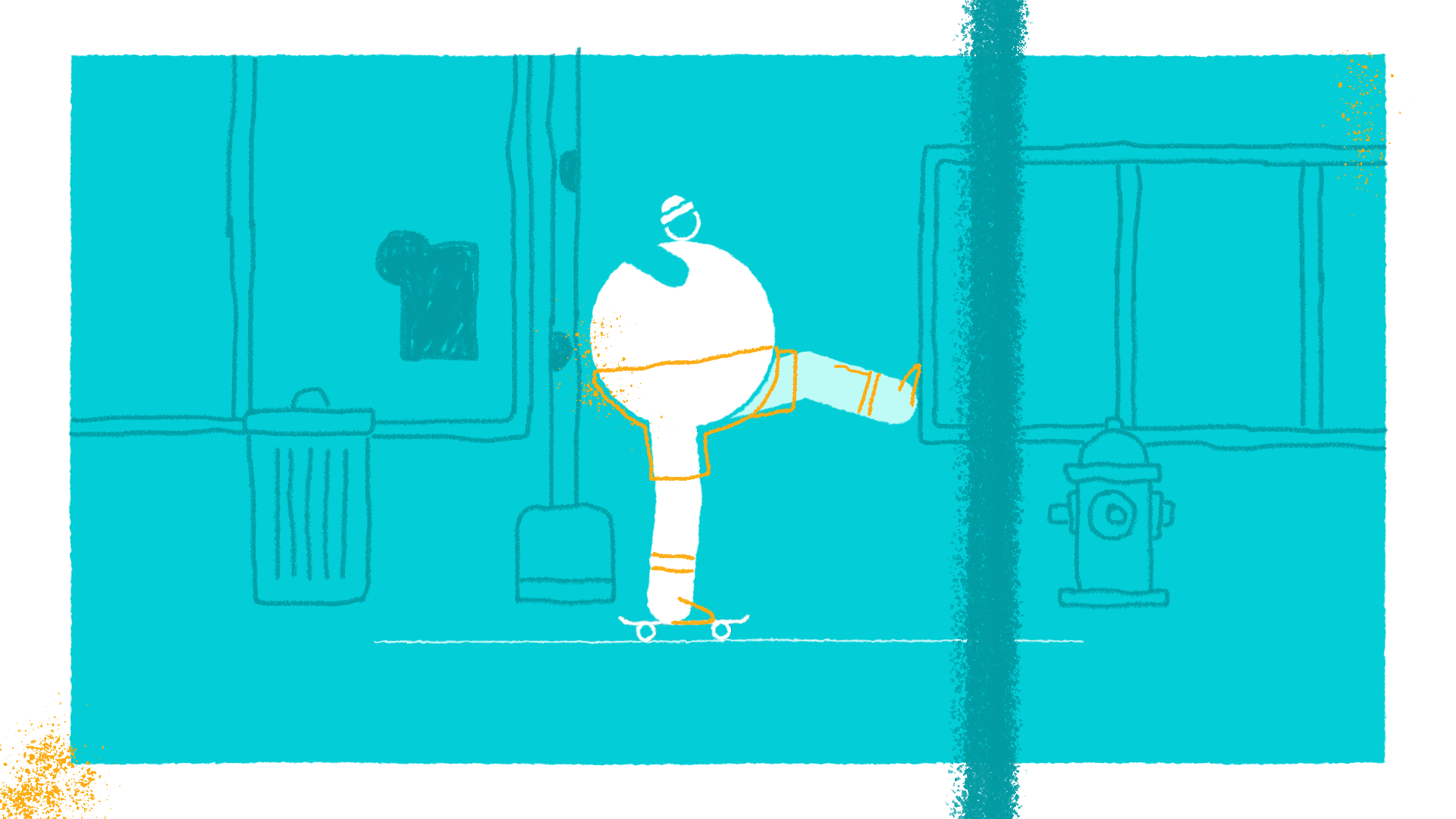 Thanks so much for checking out this project! If you enjoyed it then be sure to check out some of my other animation projects!